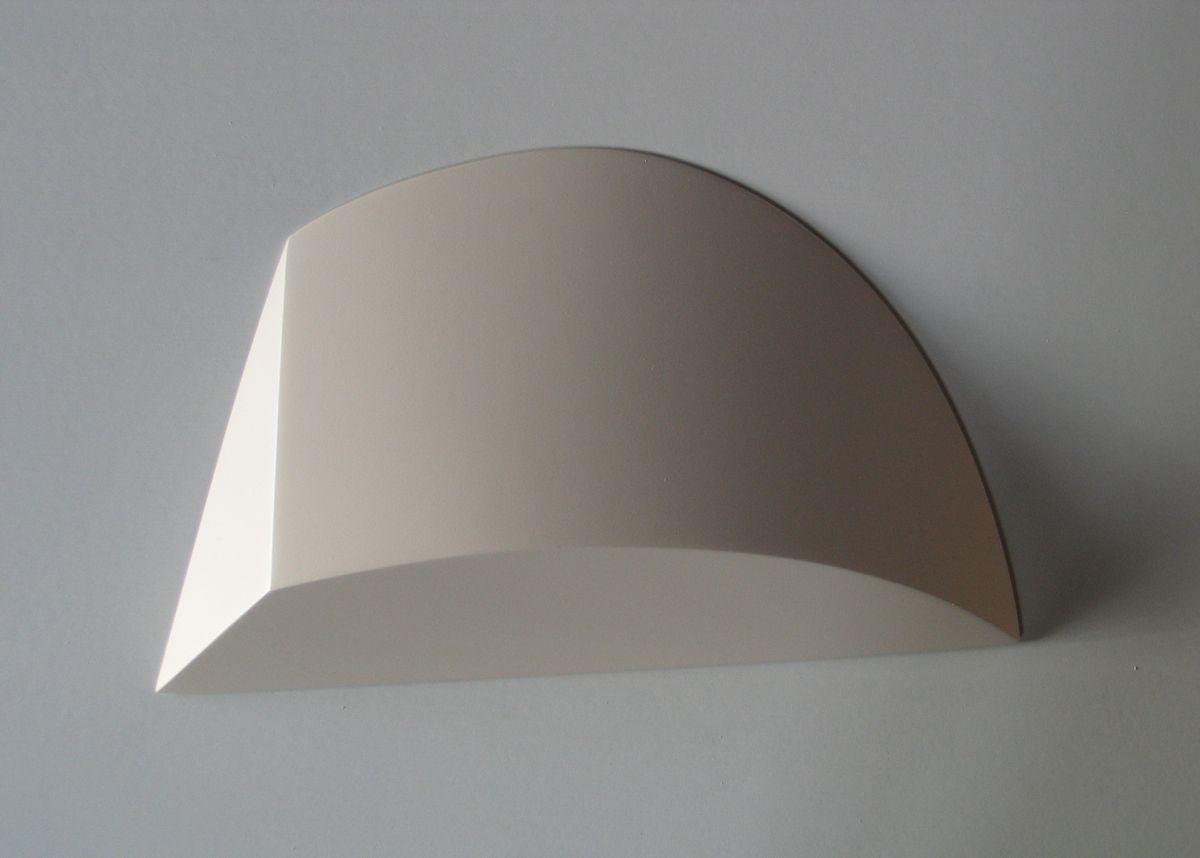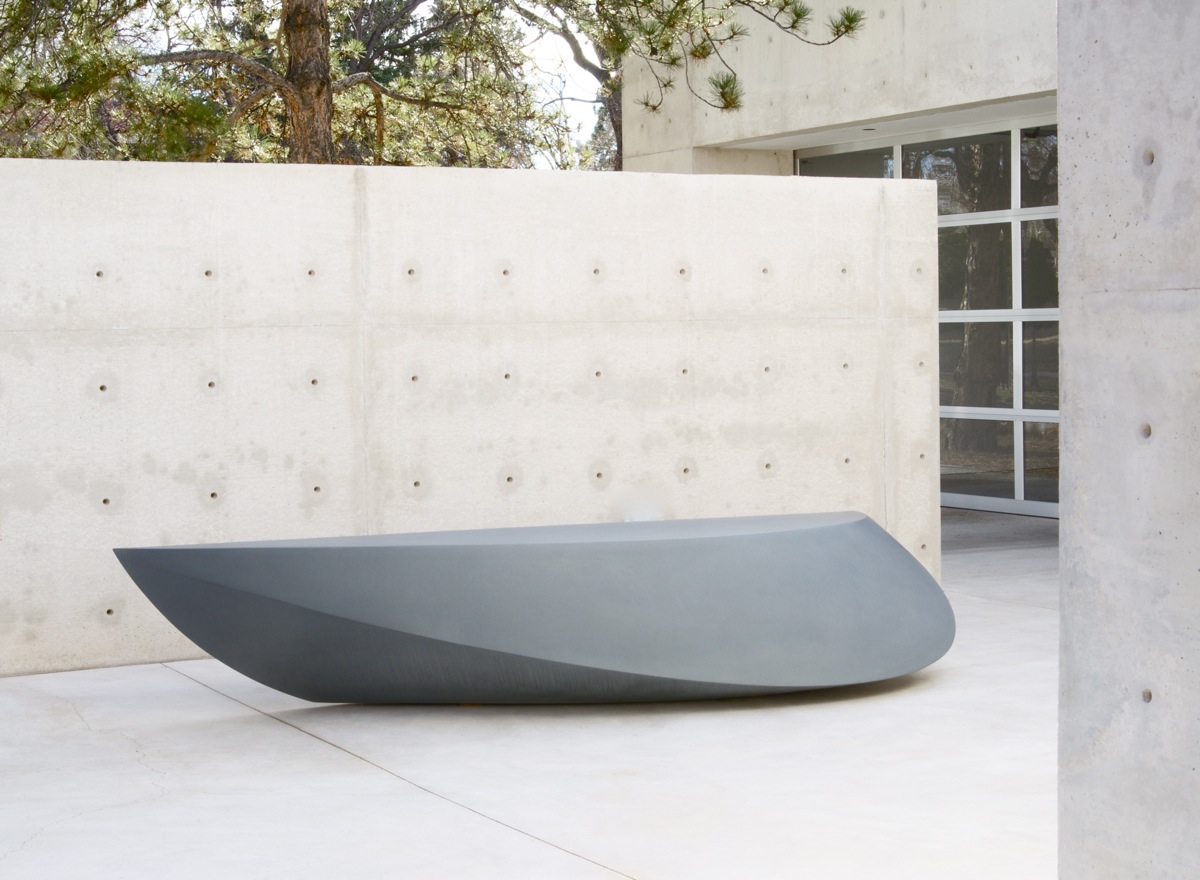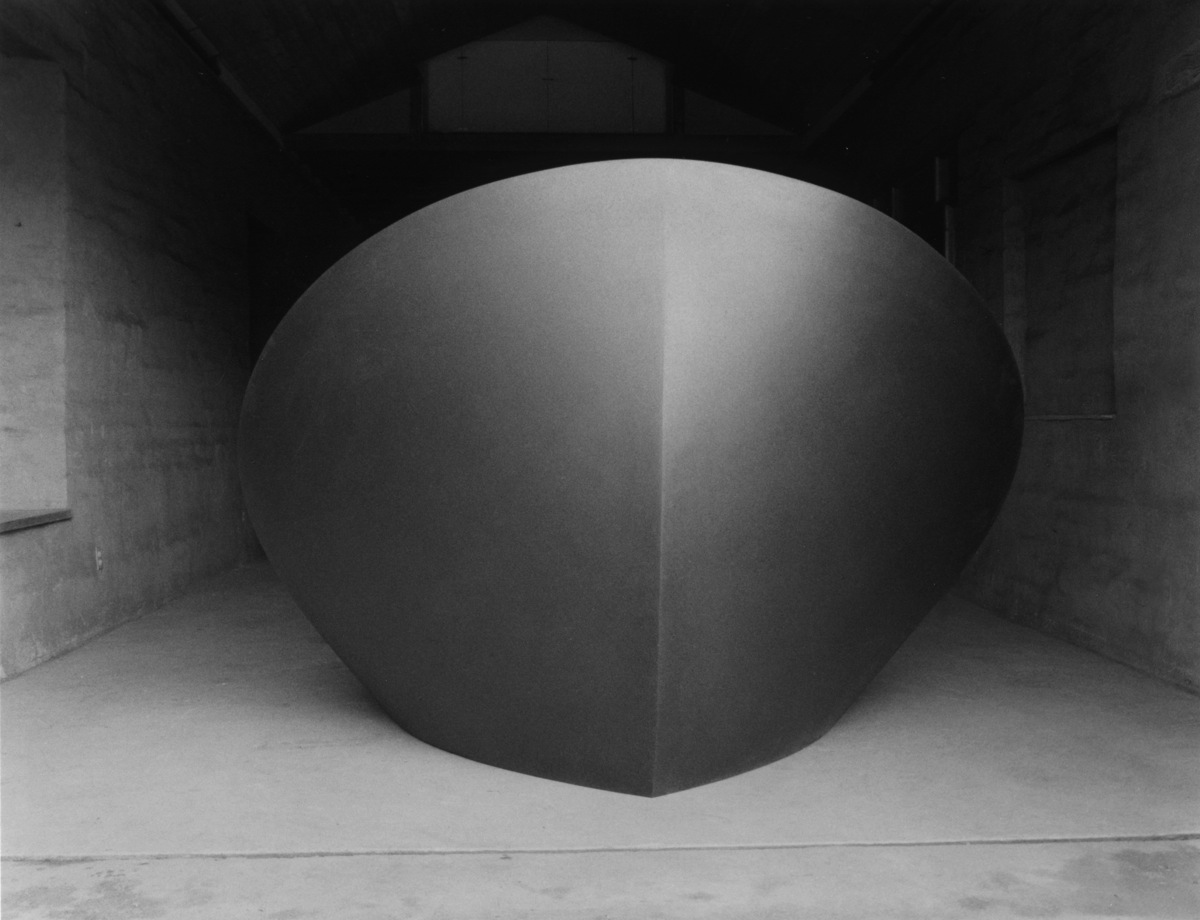 "'Loom' indeed looms majestically and seems to embody an unnameable emotion as great abstraction does. 'Loom' is not simply grand but subtly intimidating. There is a certain perceptual irony in all his works, for as their planes shift their balance seems to change, but in 'Loom' the shift becomes an epiphany that transcends its own contradictions."
Donald Kuspit, Artforum, Apr. 2002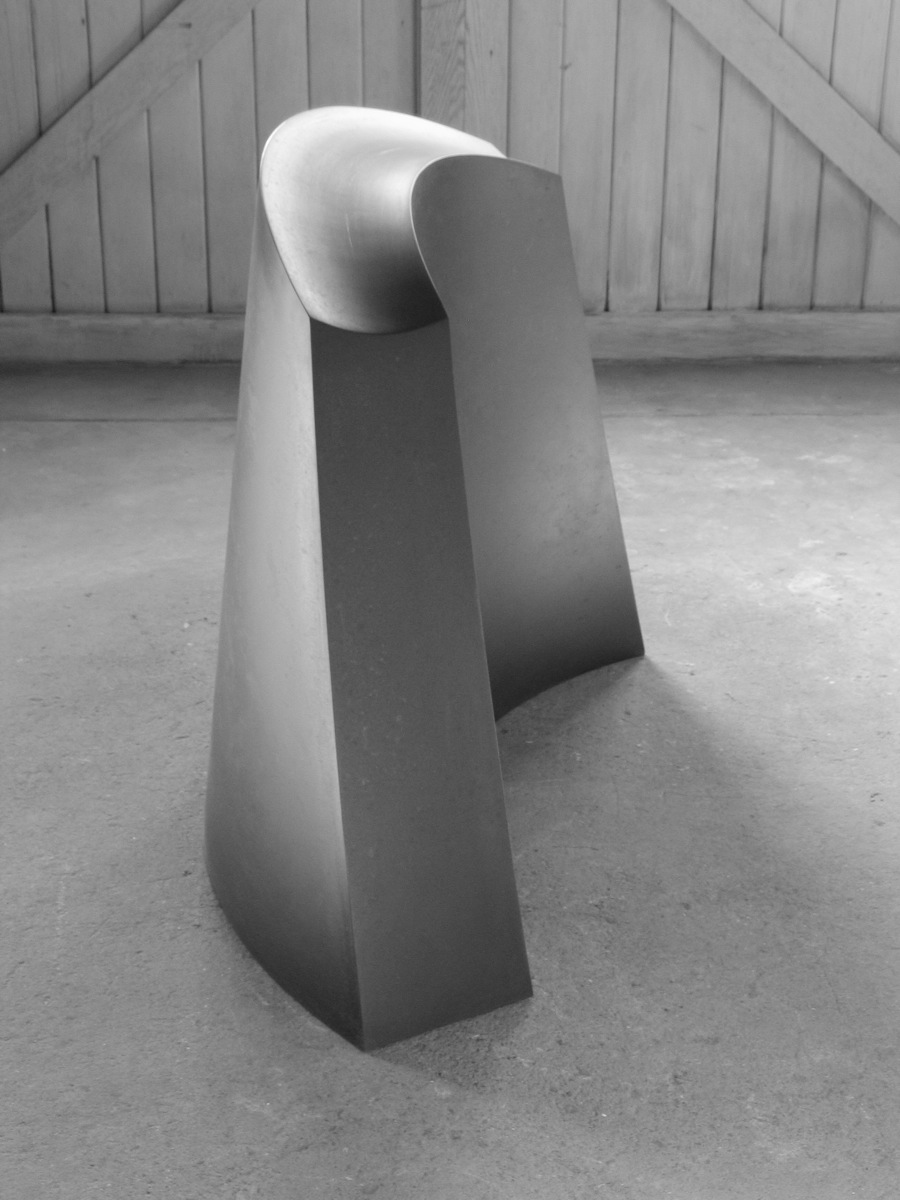 "Sleek thoughtful and sensual, at the same there is a certain slyness time to these shapes, as if they might erupt into acrobatics when you turn your back on them."
Rinchen Lhamo, THE Magazine, June 2005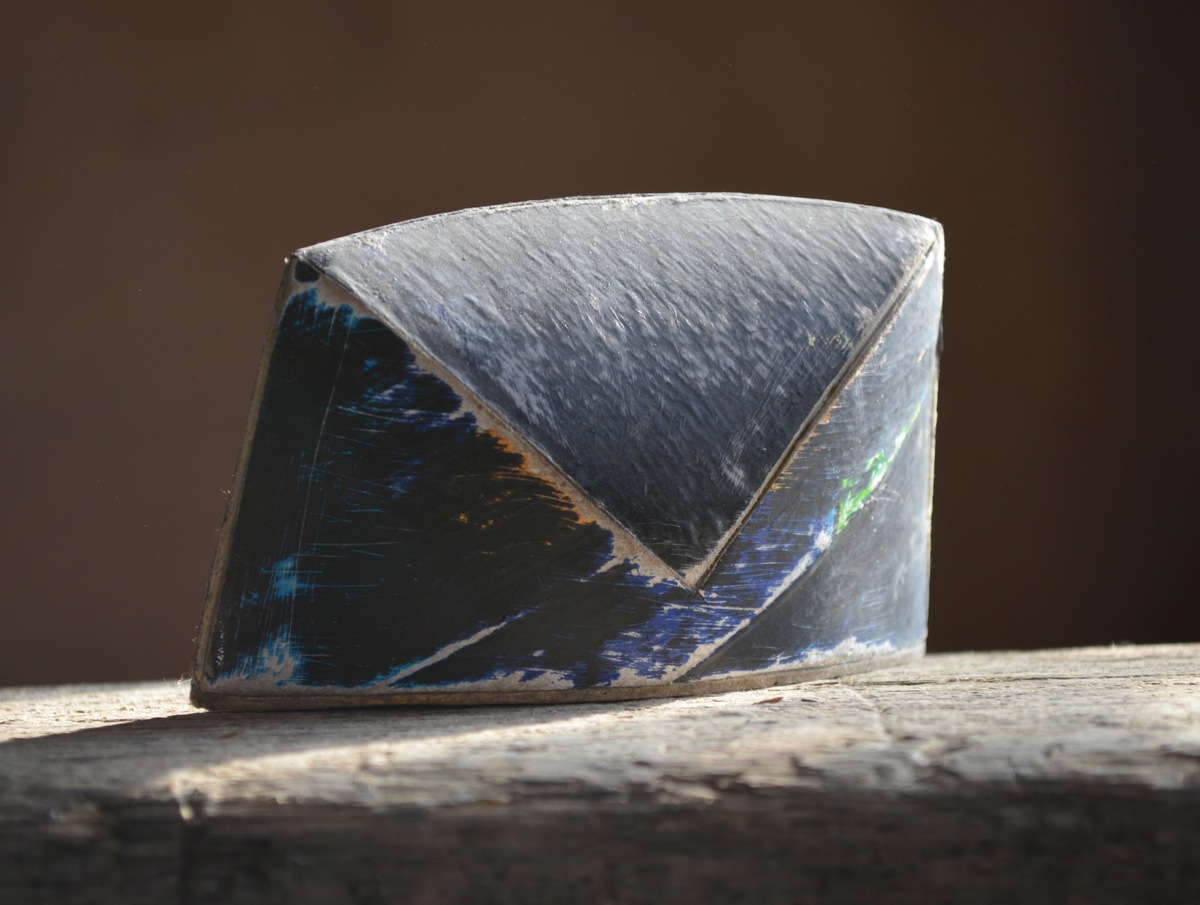 "In 'Dropslot' Waldron's use of planes and articulated space serves as the phrasing of an idea, in this case yielding a geometrical idea… As usual the sculptor has given apt and unusually beguiling titles to his work. They are deft, two-syllable, half-fabricated words, visually descriptive in an oblique sort of way, but they also hint at and essentialize the abstract functions of these made-up forms."
Rinchen Lhamo, THE Magazine, Oct. 2007
"'Puddle' presents a gracefully sloping almost tongue-shaped mound formed by two curving sheets of steel, one that rises and one that lies on it's side. A slight asymmetry dramatically lifts one side while the other lists… Edges, planes and entasislike curves are always slipping out of sight, drawing the eye onward and offering only temporary pause."
Arden Reed, Art in America, Sept. 2005
"'Blue Tank' suggests a cylindrical water tank squashed in perspective. The top, which looks like the opening of the tank flattened into an ellipse, is actually a curving wedge like a sharpened axe blade. Below, the tall side walls are gently bowed and meet at either end like the hull of a boat."
William Peterson, ArtNews, Apr. 1990
'Pitch', installed on Chicago Navy Pier, 1997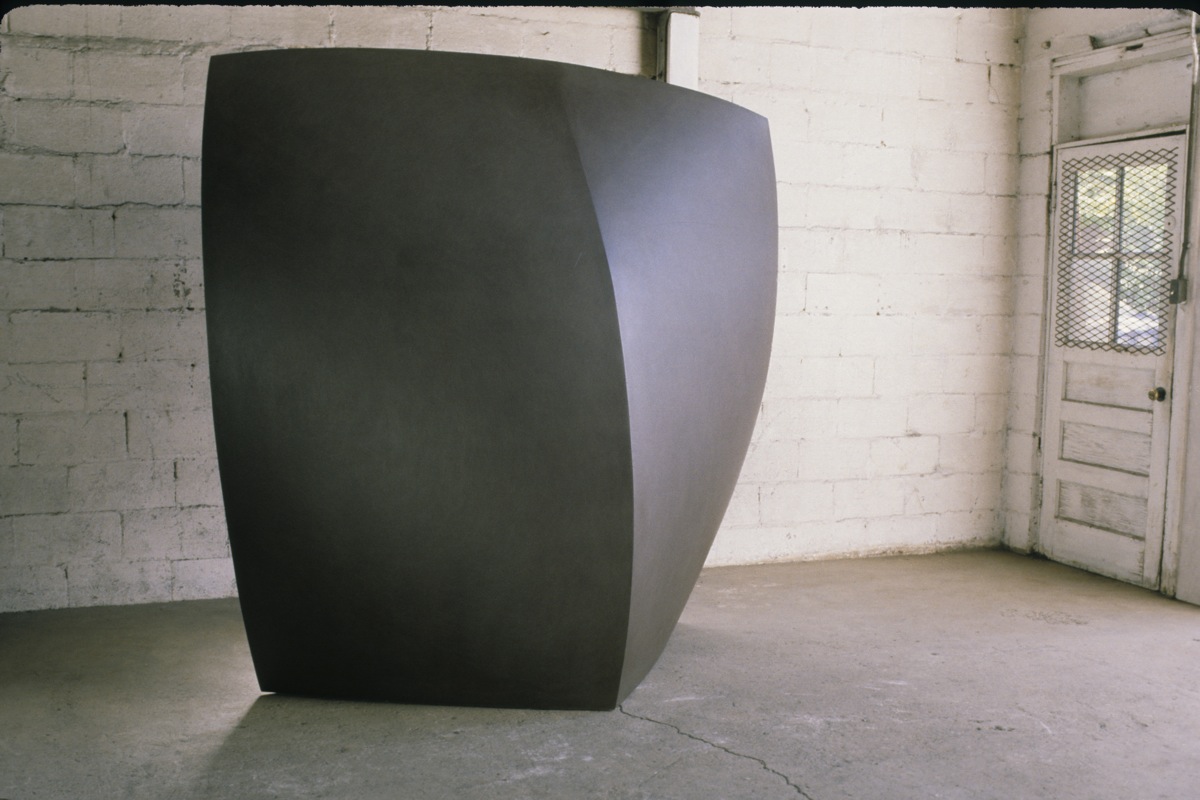 "The overpowering paradox in Waldron's work is that steel is simultaneously given its due, its material honesty, at the same time the artist disconcertingly causes it to billow like a spinnaker, pirouette like Pavlova, or bear down on us like a juggernaut plow."
Jan Adlmann, Contemporary Art in NM
"From one side it is a neat piece of cubism, with folded surfaces floating illusionistically in space. From another, with only only one surface visible, it becomes a two-dimensional skewed rectangle – a free-standing painting in steel, if you will. And from yet another, the wide, calm dimensions of 'Perspective' telescope into a '2001'-style knife-edged monolith."
Jocelyn Lieu, The Santa Fe Reporter
"Each [sculpture] encloses or defines a volume and seems to swell with its internal presence. Because of this quality of quiet respiration, the sculptures have the effect of being more organic than geometric."
William Peterson, Artspace, Nov. 1989
"In his block walls and columns the artist molds and inflects this base material as though it were the most accessible Carrera. In addition, the satisfying modularity of the whole conception causes it to expand in our imagination exponentially – like Brancusi's 'Endless Column'".
Jan Adlmann, Contemporary Art in NM
"Subtle dissonances arise between orderly forms and surfaces marked by rust or oxidation. Patinas can be uniform or mottled, colors range from red to shoe-polish brown to purple or slate. In the larger pieces, Waldron left industrial traces – stamped numbers, incised lines, pockmarks – on his polished surfaces."
Arden Reed, Art in America, Sept. 2005